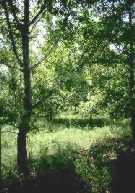 Welcome to Sandstone.
We are a new community located west of Hattiesburg situated in the rolling hills of southwestern Mississippi. The Sandstone Home Owners Association, Inc., manages and maintains the community of Sandstone, including the clubhouse and pool. The community is also serviced by Sandstone Management LLC, which maintains the sewer system for the community and the the Sandstone HOA.

Whether you are a new resident, or are more established, we ask that you assist us in the task of maintaining our community. If you have any questions, or concerns, please contact the officers of the Homeowners Association directly, or send us a note by way of these web pages.

If you are new to the Hattiesburg area, or are otherwise interested in living in Sandstone, please feel free to contact us at social@sandstone-hoa.org. We will assist you in obtaining further information about our community.
Welcome Committee


Patsy Hughes
Mary Ann SOnger
John Vilani